Double, Double...
mmm...makes me think of In and Out burgers. Haven't had one of those in years.
Anyway, this is not about burgers.
I am, once again, attempting to cover two challenges with one card.
I had a hard time trying to figure out the design on the fabric, so I pretty much just went with the colors.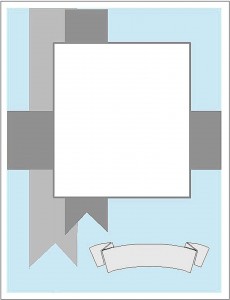 Here is my card:
A little more detail:
I kinda love this card.
I really liked working with this sketch, I may do another card.
The patterned papers are Authentique.
Thanks for stopping by, I'll see you soon!
Ang